Contact
Office: 530.823.3628
Mailing Address
1431 Merry Knoll Road
Auburn, CA 95603
Serving greater Sacramento and neighboring Foothill communities
Unless noted otherwise, all content and images © Dog & Whistle Goose Control 2014. All rights reserved.


Wondering whether your dog might make a suitable goose dog? Let Dog & Whistle Goose Control work with your dog to evaluate their potential and assess if additional training is warranted.
The cost for a three day review and evaluation is $200, which includes overnight dog boarding. The evaluation includes taking your dog out to a golf course for on-site geese harassment. The on-site hazing includes pairing your dog with our goose dogs to see how they will respond to actual hazing.
In order for us to be able to perform this evaluation, a reasonable off-lead recall must be in place on your dog. A perfect recall is not required, but if we have to chase your dog about to retrieve them, we may not be able to provide a satisfactory evaluation. Untrained young dogs and puppies, for example, typically are not good candidates for this review.
Additionally, your dog must already be socialized to other dogs and people. Unlike sheep herding where the work is typically performed in the isolation of a farm, goose control work generally occurs in the public, often with people and sometimes other dogs about.
Please call to schedule your dog's Goose Dog Evaluation: (530) 823-3628.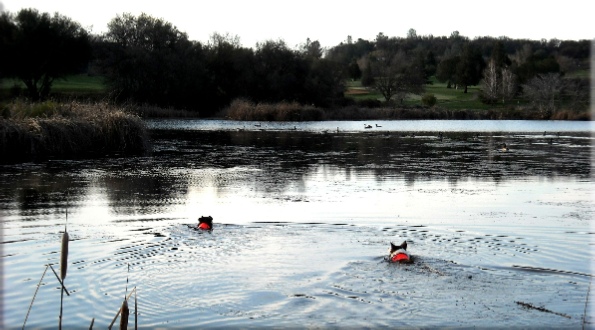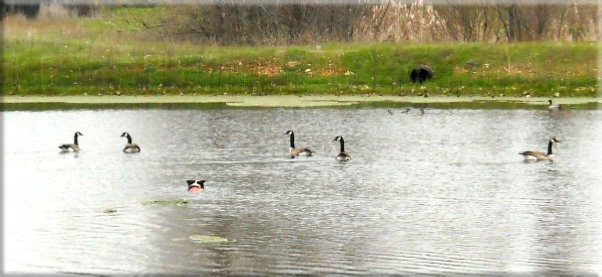 Sweep training at Empire Ranch Golf Course in Folsom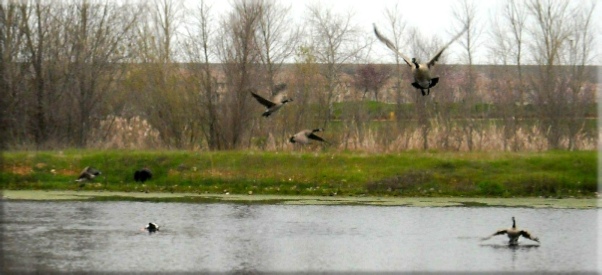 Slip working with Josey at Auburn Valley Golf Club